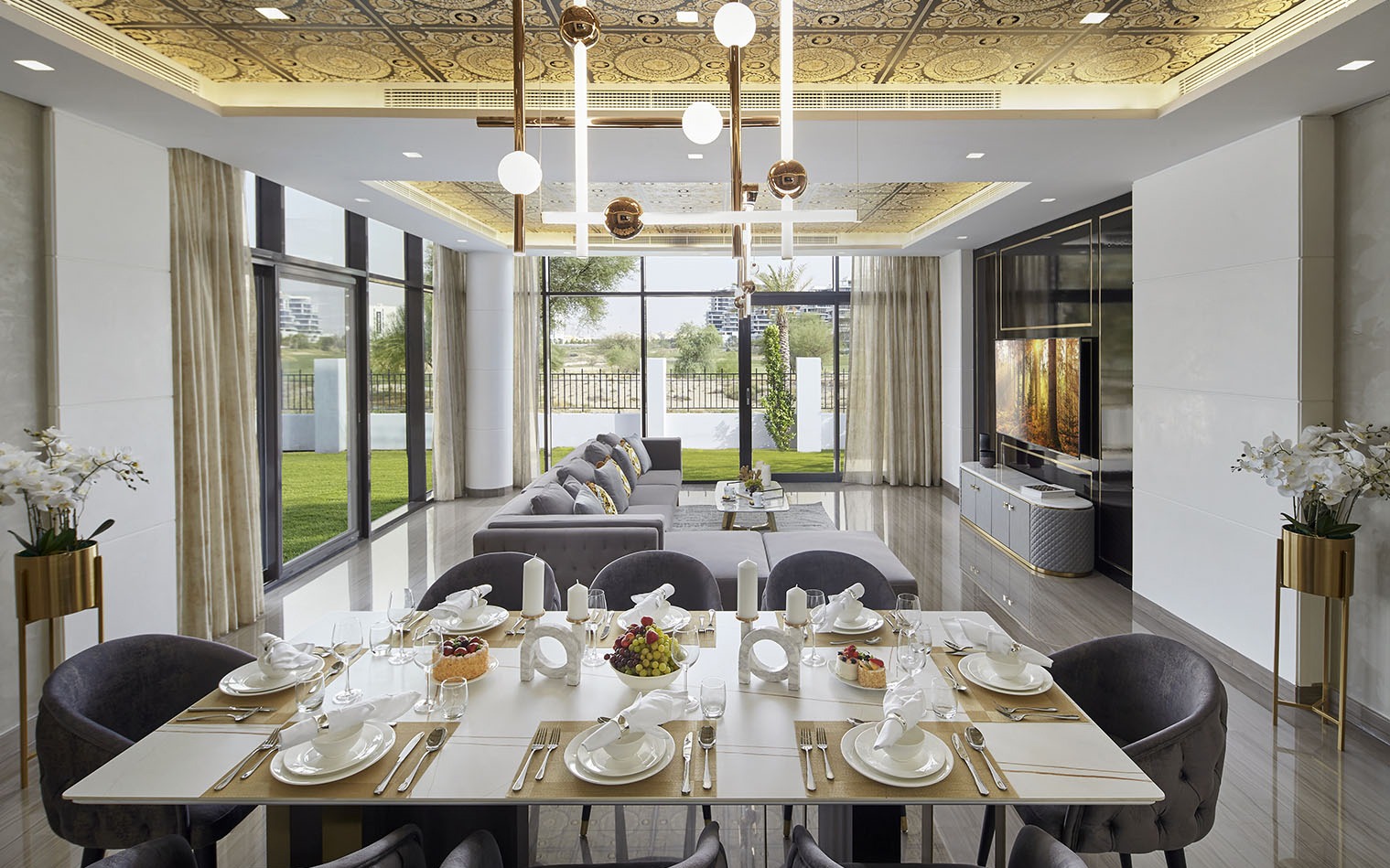 When you walk into a villa, what do you see? You see spaciousness, beauty, and elegance. A villa is not just a house – it's a work of art. If you're looking to make your house look like a villa, follow these tips to get some amazing villa interior design ideas.
Use light colors:
The first step to making your house look like a villa is using light colors. Light colors reflect light and make a space seem larger. This is why many villas have white walls – it makes the space feel airy and open. Try painting your walls a light color, such as beige, pale pink, or baby blue. You can also use lighter shades of wood for your furniture and floors.
Add high ceilings:
Adding high ceilings is another way to make your house look like a villa. Tall ceilings create an airy feeling and make the space seem larger. If you don't have high ceilings, consider adding crown molding or tall curtains to make the space seem taller.
Use mirrors:
Mirrors are another way to make a space feel larger. They reflect light and create the illusion of more space. Hang mirrors on walls or place them in corners to maximize the effect.
Add plants:
Adding plants is a great way to make your house look like a villa – and it's also good for your health. Plants oxygenate the air, improve your mood, and can even reduce stress levels. Place plants in every room of your house to get the most benefits. Try adding tall plants in corners to create an elegant look.
Use classical architecture details:
Classical architecture details such as columns, arches, and pediments can add elegance to your home. If you're not sure how to add these details, many books and online resources can help. You can also hire a professional to help you design classical features for your home.
Use marble floors:
Marble floors are a classic villa feature. They add elegance and luxury to any space. If you don't have marble floors, consider using a marble-look tile instead. This will give your house that luxurious villa feeling without the high price tag.
Use light fixtures with crystals:
Crystal chandeliers are another classic detail of villas. They add elegance and sophistication to any space. Consider using other light fixtures with crystals if you don't have a chandelier. This will give your house that luxurious feeling without breaking the bank.